Abbey Jewellery - Beautiful Hand Made Pieces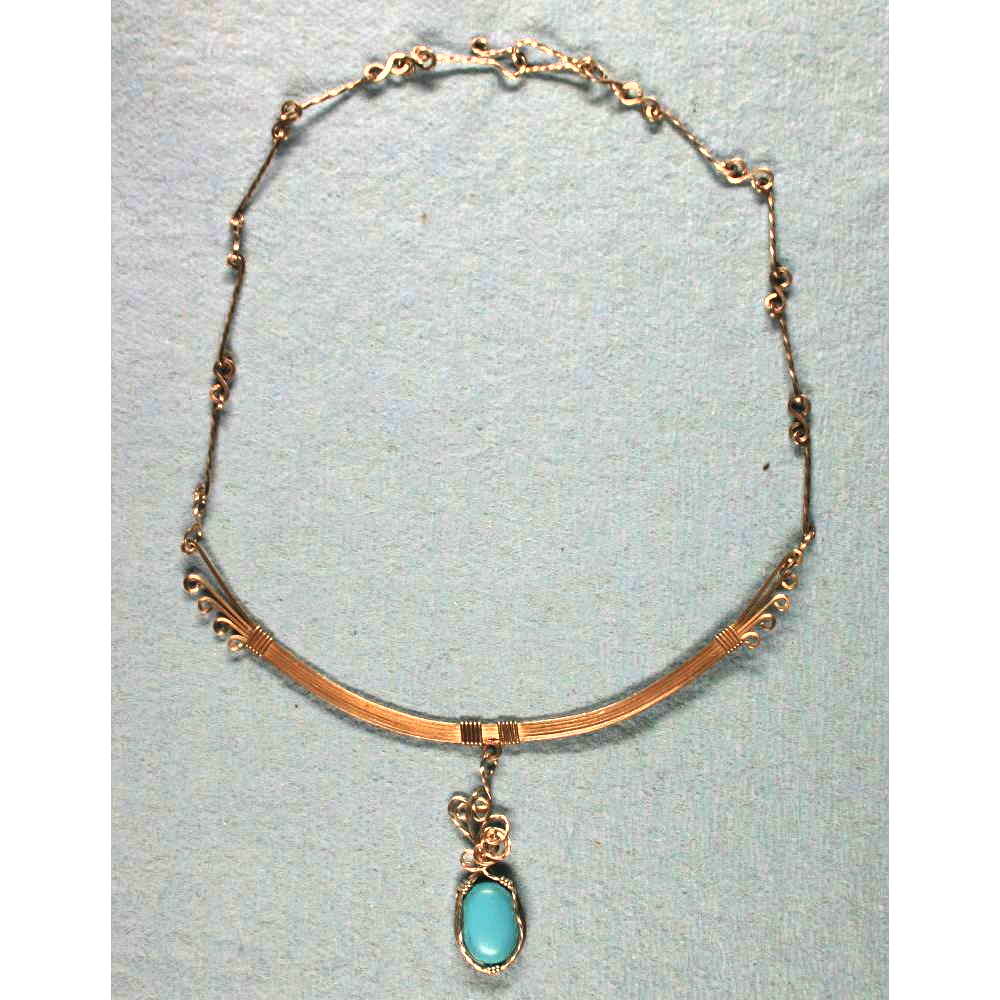 Because every piece of Abbey Jewellery is unique, customers deserve something a little different to a standard online shop. A large number of representative styles are shown in our Photo Gallery. You may find exactly the piece you are looking for in there, or something similar. Follow the link from the image to a simple online form, choose materials, stones, colours and sizes, with a space for notes to tell us exactly what you want.

On receipt of your email, we will send you a quote/pro forma for your own bespoke piece of Abbey Jewellery, with a link back to our payments page, through which you can pay with PayPal or a credit/debit card.

Your piece of jewellery will then be made and despatched to you in 10-14 days, packed as per your instructions.
About Helen Carter and her Jewellery
Born on Tyneside, Helen grew up in Tintern and attended Monmouth School for Girls.

Although a traditional British craft, Helen learnt the art of solderless wire work in Toronto during the late 1970's. She opened her first craft workshop in 1979 at the Log Cabin, Llandogo, moving to the Model Farm Folk Museum, Wolvesnewton the following year. Helen is still based in the Wye Valley. She may be contacted on 01594 531362, or cick in the header of any page to send an email.

Helen specialises in wedding jewellery. Helen's work is constantly evolving and she has recently started to use Silver Filled (rolled silver) wire to make her jewellery as well as the traditional Gold Filled (rolled gold).

She still uses Sterling Silver, but now also has pieces made from Argentium Silver, which has a higher silver content than Sterling and is commonly called 'non-tarnish' silver.

Both Silver Filled and Argentium have only been manufactured in the last couple of years.

As well as attending craft events all over Wales, England and the USA, Helen's work has been exhibited at many venues. These include The Model House gallery, Llantrissant, The West Virginia Museum of Art and The Southwest Corner gallery in Albuquerque.